ENJOY AN AFTERNOON PACKED WITH FUN!
The Salad Luncheon is a fun-filled annual event organized by the Rosary Society and is open to all ladies 16 years and older.
It is a great afternoon of fun socializing with family and friends, eating a variety of salads and participating in raffles for spectacular Showcase Baskets, afghans, bedspreads, blankets, a 50/50 cash prize and our Grand Prize of a beautiful hand-made quilt!  This year we were blessed with a donation of MANY handmade quilts … more fun for  everyone!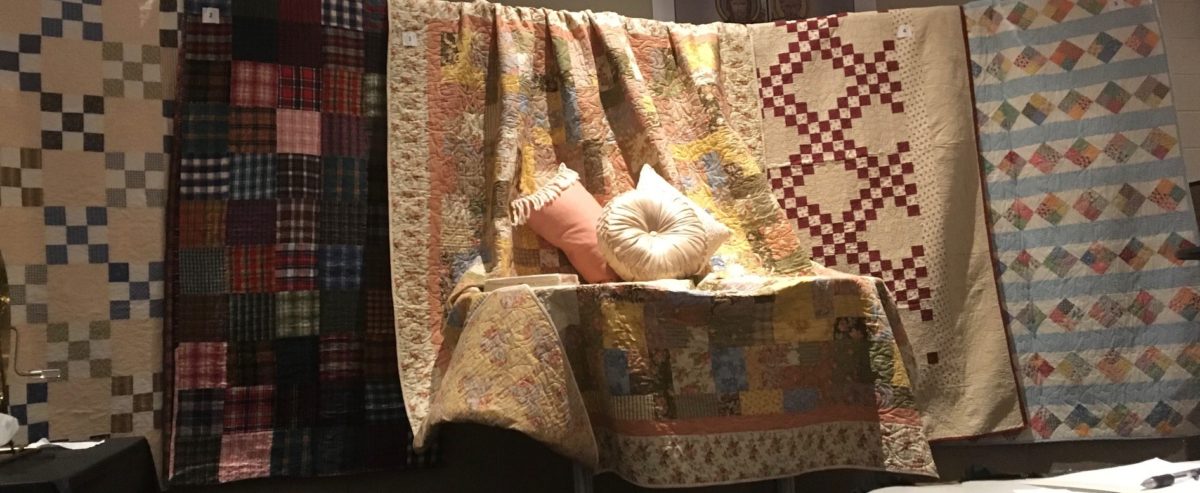 The Salad Luncheon takes place on Sunday, October 20, from 3:00PM—6:00PM in the Fr. Mikus Hall.
Tickets are now available in the Parish Office for $10 each or $80 for a table of eight.
If you want to learn more about the Salad Luncheon or have any questions, please contact either: Karen Bove, (248) 709-9055 or the Parish Office, (586) 726-6911.