Important notice!
Due to the Coronavirus COVID-19, all public Holy Masses are temporarily suspended beginning Saturday, March 14, until further noticed. Eucharistic Adoration and Confessions are suspended as well.
In the meantime, the Church is closed! The Adoration Chapel is open daily for private prayer from 12:00 PM – 10:00 PM.
Since no public holy masses are being celebrated, an individual does not commit any sin by not attending Mass (CCC 2181 & 2183). The faithful are encouraged to watch mass on TV, radio, or through other media.
Even though there is no obbligation to attend mass under these circumstances, following the transmissions helps us to listen to the Word of God, focus on prayer, and reflect about faith. A link to scheduled TV Holy Masses can be found here.
In order to better express the unity of our Parish Community, we will be offering a livestream of Holy Mass from our Church every Sunday at 10:00 AM.
Given the current health situation, Holy Week celebrations will not be offered publicly this year in our Church, as well as in the entire Archdiocese of Detroit.
We are still planning on streaming the liturgy of the Sacred Triduum from our Church, facilitating thus personal prayer and connections among parishioners. Times of the celebrations and other details will be announced later.
Check for more updates our

frontpage

daily.
Saturday

9:00 AM
5:30 PM Vigil

Sunday

7:30 AM
9:30 AM
11:30 AM (SLOVAK)
1:30 PM
6:00 PM Tridentine (LATIN)
8:30 PM
Monday

9:00 AM, 12:00 Noon

Tuesday

6:00 AM, 12:00 Noon

Wednesday

9:00 AM (LATIN), 12:00 Noon

Thursday

6:00 AM, 12:00 Noon, 7:00 PM

Friday

6:00 AM, 9:00 AM, 12:00 Noon

First Fridays
and All Holy Days

6:00 AM, 9:00 AM, 12:00 Noon, 7:00 PM
Confessions
Every day ½ hour before each Holy Mass
Every Saturday after the 9 am Holy Mass until finished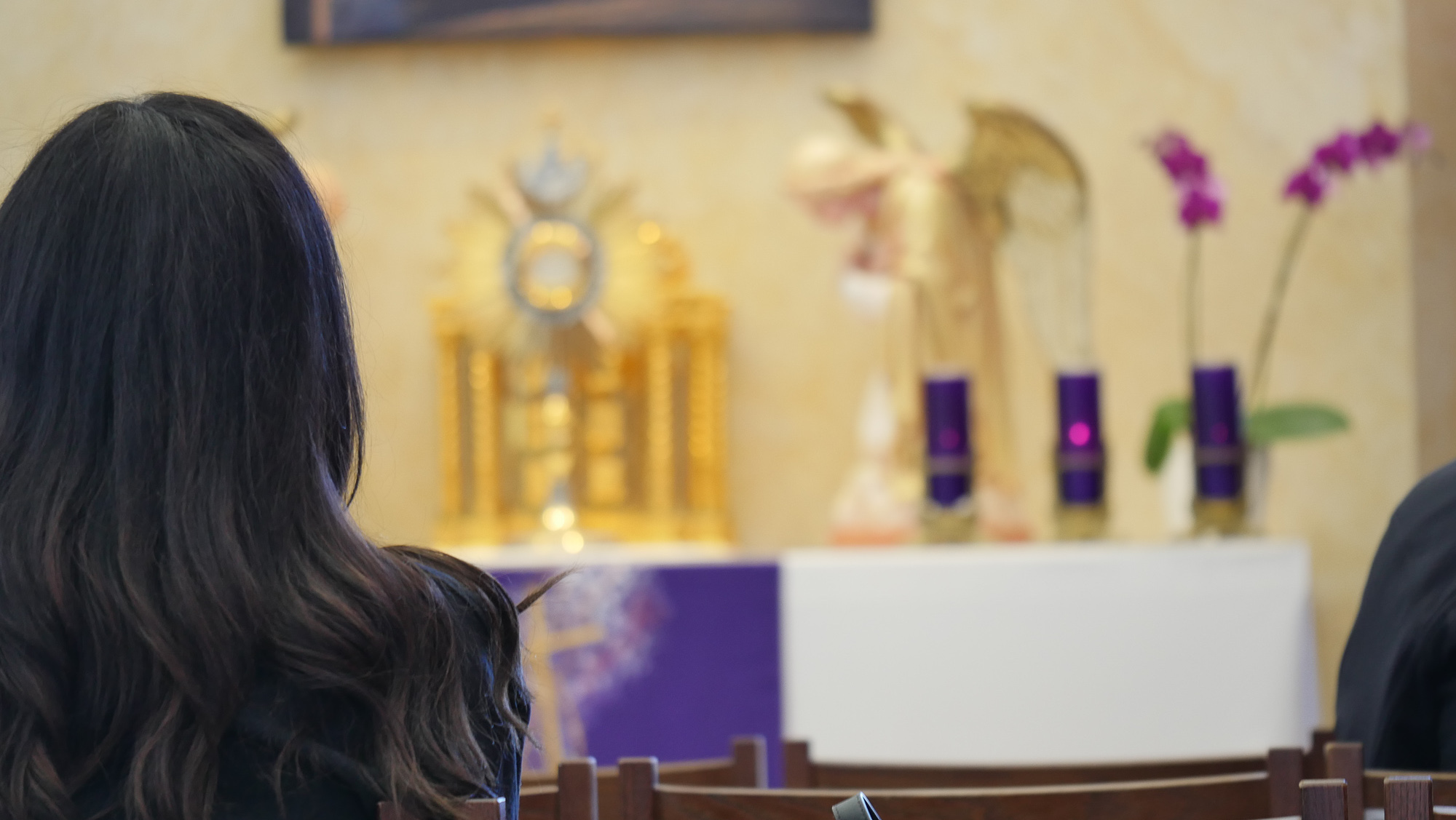 Adoration
From Sunday 10:00 pm to Saturday, 9:00 am (with the exception of Holy Mass times)
Come visit Jesus in the Blessed Sacrament