Edge is SS. Cyril and Methodius middle school youth group. It's open to all teens, from any parish, and new teens are always welcome. Our goal is to create a welcoming Catholic community where teens can get to know the person of Jesus Christ, be transformed into His disciple, and share the Gospel with their peers.
Why does Edge exist as a ministry?
There are many challenges to living as a Catholic middle school teen. If teens are to thrive and not just survive as Catholics, they need to encounter God's unconditional, personal love for them. This is what we try to provide at Edge. We help teens experience love through being part of a community, presenting the truths of the Catholic faith, and helping them learn to meet God through prayer, especially time in front of the tabernacle. We hope Edge provides teens with a place they can ask questions, receive answers, and be excited to be the future of the Church.
Edge Nights

Edge offers 6th, 7th, and 8th graders a variety of ways to deepen their relationship with God through weekly youth group meetings called "Edge Nights." Edge Nights include games, snacks, dynamic catechesis, small group discussions, and prayer. Edge also seeks to compliment SS. Cyril's Catechism program by giving teens a place to discuss and practice what they learn about at Catechism. Teens benefit from being part of both.
Edge Nights are held most Thursday evenings during the school year. Please contact Alex (Lewis) Collins at edge@saintcyrils.church to be put on the weekly Edge email list to receive the most updated calendar of Edge Nights.
Meet the Youth Minister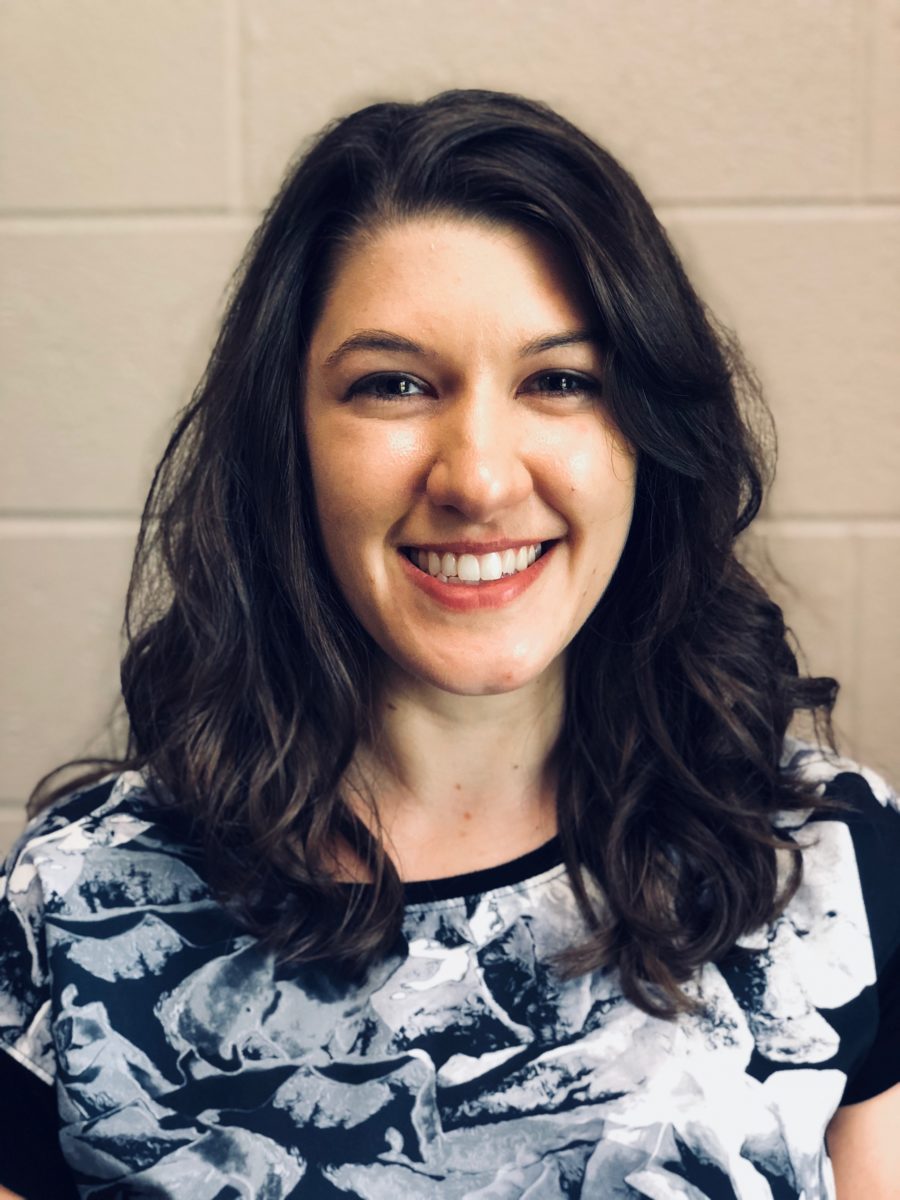 Hi! My name is Alex and I'm excited to get to know your middle school teen. I'm passionate about helping teens realize God's love for them and also a good game of gaga ball. I've served as the middle school youth minister at Ss. Cyril since 2014 and look forward to continue growing in faith with the families of the parish. Please reach out to me anytime!
Meet the Edge Cor(inthan) Team
In order for teens' faith to grow, they need to see faith modeled by the generations above them. That's where the Edge Cor(inthian) Team comes in. The Edge "Cor" Team are high school and adult volunteers who plan and put on Edge Nights. Their main goal is relational ministry – showing teens Christ's love by building a relationship with them. Cor share their own faith journeys and show the teens that being Catholic is a great adventure.
Register for Edge
Teens who attend Edge must be registered, but parents (or legal guardians) can register them at the Edge Night or online. Teens that come with friends should have parents register them prior to the Night.
We ask that teens who attend Edge turn 11 before December 1st of the current year and are also in 6th grade. If you have any concerns or would like the Cor Team to be aware of your teen's specific challenges, always feel free to contact the youth minister.
Link for parents for registration and payment for Edge: https://tinyurl.com/cyrilparent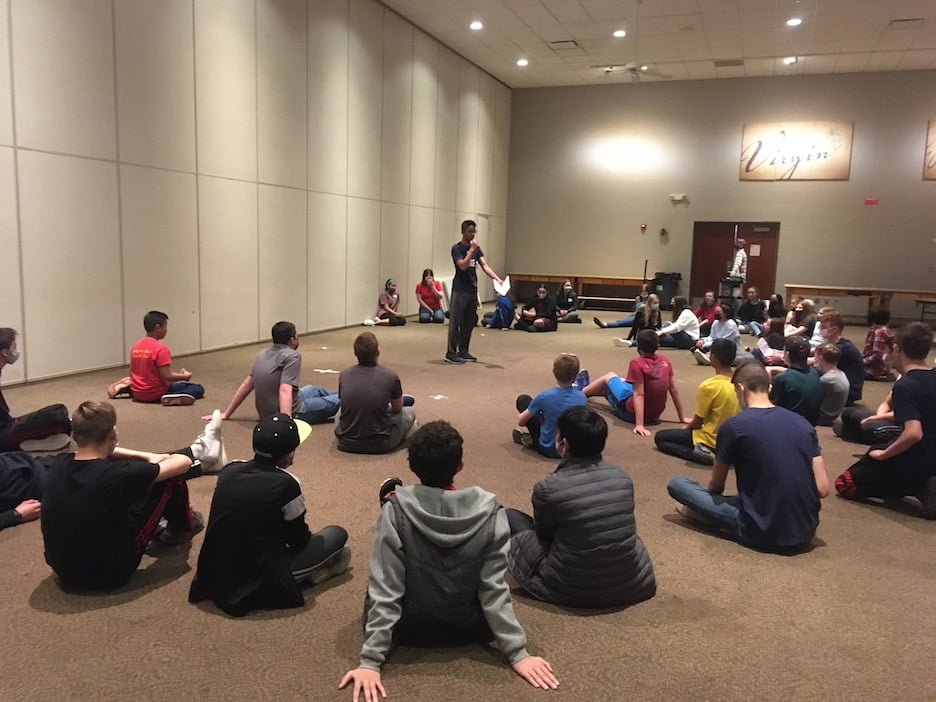 Evangelize through Edge
Edge is about giving teens the opportunity to build Catholic community. It's also an excellent way to evangelize. Invite your teen's cousins, children on your teen's sports team, or your teen's friends from around your neighborhood. The active structure at Edge helps middle schoolers learn more about their faith, but also have fun doing it. Some of our social Edge Nights have included gaga ball tournaments, flour bomb capture the flag games, and other fun activities.
Serving on the Edge Cor(inthian) Team
Thank you for your interest in serving in SS. Cyril and Methodius's youth ministry. Working with middle school youth is incredibly fun! We are always looking for high school (16+) and adult volunteers to join our Cor Team. It's a beautiful way to give back the Church and continue to deepen your own faith. Cor develop mentoring relationships with middle school teens and host EDGE Nights on Thursdays.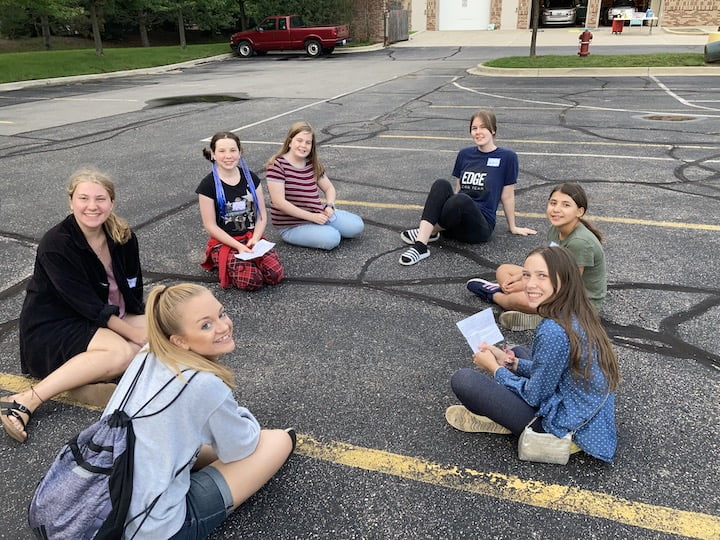 Basic requirements and application process:
Cor must be at least 16 (parent's permission is required until 18) & a practicing Catholic.
Adult Cor must do a SS. Cyril background check & "Protecting God's Children" workshop and youth Cor must do a teen background certification sheet and "Called the Serve" workshop.
Final decision for Cor Team eligibility is determined by the youth minister.
Contact the youth minister, Alex (Lewis) Collins, at to request a Cor(inthian) Team Application and set up a time to meet.
---
Alexandria (Lewis) Collins
SS. Cyril and Methodius Youth Minister
(586) 641-7672 or edge@saintcyrils.church