FATHER FRANK PAVONE, National Director of Priests for Life, along with MR. TREVOR POLLO, Director of Training for Protect Life Michigan will host the 7th Annual Midwest Apologetics Conference (MACVII) on Saturday, February 22.
Defending the Pro-Life position is the biggest challenge of our times. Join Father Pavone as he discusses "Ending Abortion … Not Just Fighting It" and Trevor Pollo whose topic is "Defending the Pro-Life Position Even in Hard Cases."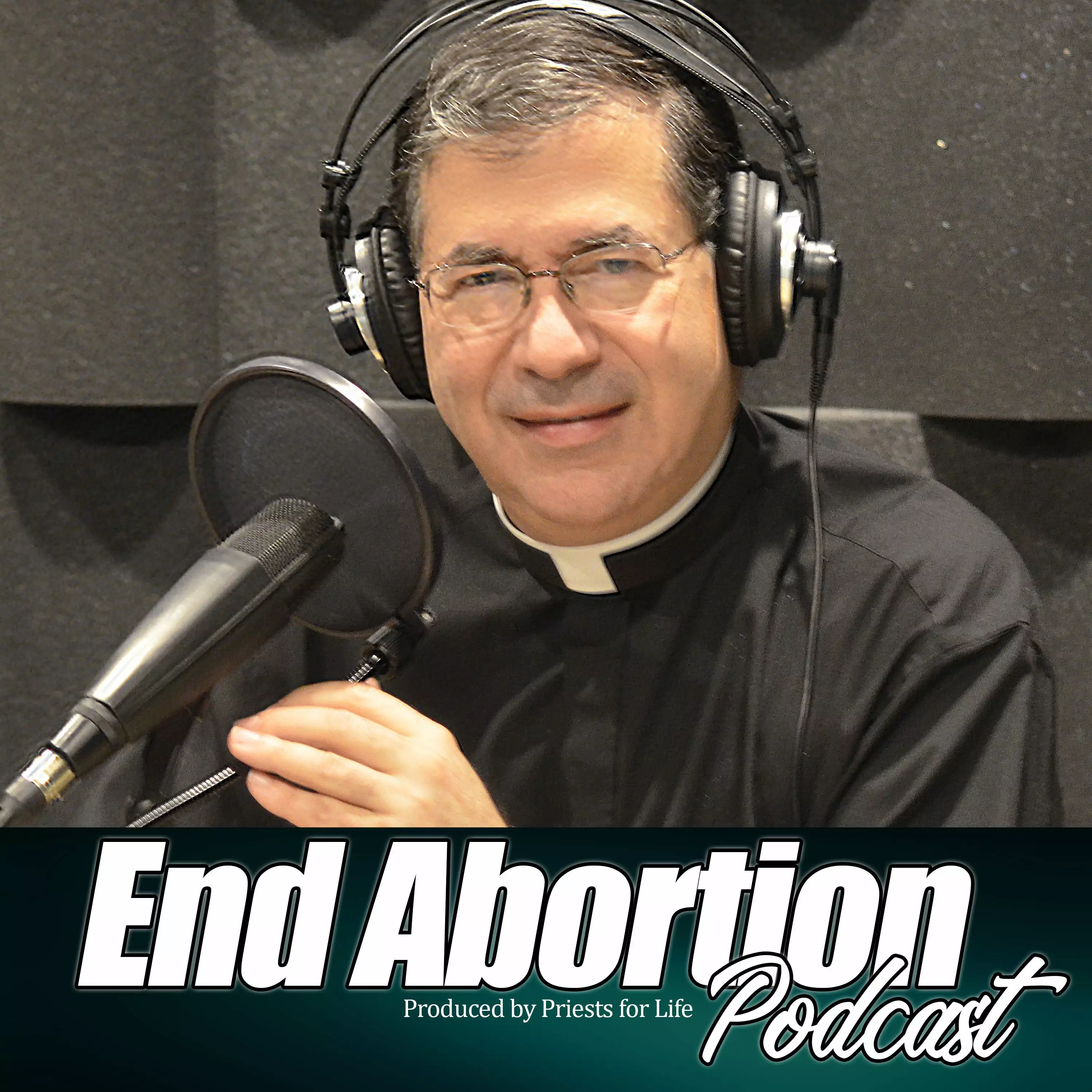 Our first speaker, Fr. Frank Pavone, is one of the most prominent leaders of the pro-life movement in the world. Originally from New York, he was ordained in 1988 by Cardinal John O'Connor, and since 1993 has served full-time in pro-life leadership with his bishop's permission. He is the National Director of Priests for Life, the largest pro-life ministry in the Catholic Church. He is also the President of the National Pro-life Religious Council, and the National Pastoral Director of the Silent No More Awareness Campaign and of Rachel's Vineyard, the world's largest ministry of healing after abortion. He travels throughout the country, to an average of four states every week, preaching and teaching against abortion. He produces programs regularly for religious and secular radio and television networks.
Father Pavone was asked by Mother Teresa to speak in India on life issues and has addressed the pro-life caucus of the United States House of Representatives. The Vatican appointed him to the Pontifical Academy for Life and to the Pontifical Council for the Family, which coordinates the pro-life activities of the Catholic Church. He was present at the bedside of Terri Schiavo as she was dying and was an outspoken advocate for her life. He was invited by members of the Class of 2009 at Notre Dame to lead an alternate commencement ceremony for those students who refused to attend the ceremony in which President Obama was honored. Fr. Pavone was also invited by members of Congress to preach at the prayer service they had in the Capitol just prior to the vote on health care reform. He received the "Proudly Pro-life Award" by the National Right to Life Committee, and numerous other pro-life awards and honorary doctorates. He is the author of four books, Ending Abortion, Not Just Fighting It; Pro-life Reflections for Every Day; Abolishing Abortion, and Proclaiming the Message of Life.
Norma McCorvey, the "Jane Roe" of the Supreme Court's Roe vs. Wade abortion decision, called Fr. Frank Pavone "the catalyst that brought me into the Catholic Church."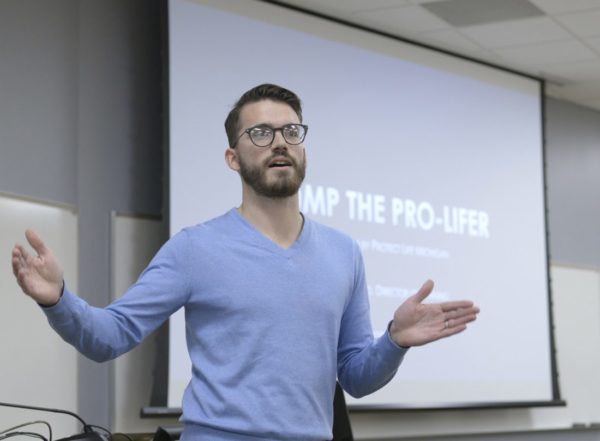 Our second speaker, Mr. Trevor Pollo, is the Director of Training for Protect Life Michigan (formerly known as Students for Life of Michigan) and has made over 100 college campus visits, bringing the pro-life message to both friendly and hostile crowds. He leads a statewide "Stump the Pro-Lifer" tour where he intentionally engages pro-choice advocates in constructive dialogue and defends the pro-life worldview in a passionate, reasoned, and scientific manner.
Mr. Pollo has also trained thousands of students and pro-life leaders in apologetics and leadership. His focus is on offering a passionate, logical, and irrefutable defense against the injustice of abortion.
Mr. Pollo's presentation will encourage and equip you to defend life.
About Protect Life Michigan: Begun in 2005, pro-life student groups across Michigan gathered together on Michigan State University's campus to establish "Students for Life of Michigan" (later Protect Life Michigan). These students formed a coalition of pro-life student groups to work together to protect life on college campuses across the state.
In 2013, they hired their first staff member and from there, the ministry skyrocketed as the need for a greater presence on campus' became clear. Today, they have a team of trained professionals that mentor students into pro-life leaders, sponsor statewide events to equip young leaders in the pro-life strategies, and work to build an army of alumni serving the pro-life cause. They serve over 50 high school and college campuses with trainings, resources, retreats, activism opportunities, and much more all at no cost to the students.
Don't miss this opportunity to see and hear two of the leading pro-life advocates of our time!
8:00AM – Registration Opens
9:00AM – Holy Mass
10:00AM – Continental Breakfast
11:00AM – Conference with Fr. Frank Pavone & Mr. Trevor Pollo
3:00PM – Conference Ends
Registration FEE:
Adults: $25
Students & Children (under 18 years old): $15
To REGISTER – Eventbrite:
https://www.eventbrite.com/e/midwest-apologetics-conference-vii-defending-the-pro-life-position-tickets-87078820095
To REGISTER – via mail or drop off in Parish Office: