We need you to make our Christmas Bake Sale and Cookie Walk a success!  Do you have a special Christmas Cookie or traditional baked good that you bake each year? Please consider baking It for the Cookie Walk … where cookies will be sold by weight!  Here are the details:
◊ Bake 10 dozen of the same cookie (a lesser amount is okay too) 
◊ Tell us the name of your cookie
◊ Add a note if it contains nuts 
◊ Bring to church in a sturdy container (we will plate the cookies)
◊ Drop your cookies off on Thursday, December 16th or Friday, December 17th
◊ Cookie Walk & Bake Sale takes place the weekend of December 18 & 19 while goodies last!
This event is organized by the Rosary Society with all the proceeds going to the church. The Cookie Walk that takes place the weekend of December 18 & 19 will also include a traditional-type Bake Sale. All homemade baked good are welcome! Fresh coffee will be available!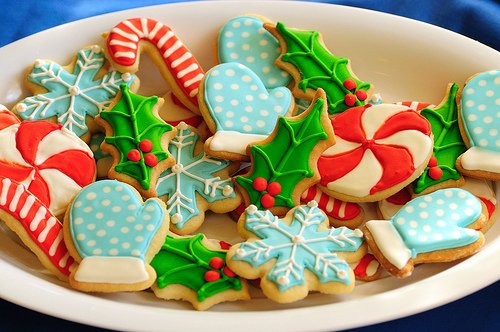 Mirka Plzak and Helen Sandelands, 2021 Cookie Walk Coordinators
Questions, please contact: Mirka Plzak, (248) 390-1101