Event Purpose
The UNITE MICHIGAN processions are a grassroots inspired movement that is spreading like wildfire across the nation. The processions offer an opportunity to come together in Christian solidarity to pray, adore and for public reparation.   And in doing so, we hope to draw Christ closer to our hearts, allowing His power to break down any and all diabolical stronghold that holds us captive and separates us from His Sacred Heart. For, sin has created deep wounds and divisions within the heart of our nation, communities, and even our souls. Only the love Christ can truly heal these divisions and free our cities, liberate our institutions and bring peace to our troubled souls. We need only to turn and follow Him.
Event Details
On Sunday, November 15, there will be a Motorcade Eucharistic Procession to our State Capitol in Lansing.  The motorcade begins at Lansing Catholic High School and proceeds to the State Capitol with a clergy address, Adoration and Benediction on the Capitol steps, concluding with an address by Paco Gavrilides.
Event/Procession Schedule
• 1:00PM Arrival at Lansing Catholic Parking lot at 501 Marshall Street, Lansing, MI. (Lot opens at 1:00PM)
• Handicap parking will be behind the Church of the Resurrection, located at 1531 E Michigan Avenue, Lansing, MI.
• 1:50PM Motorcade leaves staging area (parking lot) for Church of the Resurrection
• 2:00PM Procession leaves Church of the Resurrection
• 2:45PM Arrival at State Capitol. The faithful park and gather on the front lawn.
• 3:00PM Clergy Address & Adoration
• 3:30PM Benediction on the Capitol Steps (Reposition at Cathedral)
• 3:40PM Address by Laity (Paco Gavrilides)
• 4:00PM Event Ends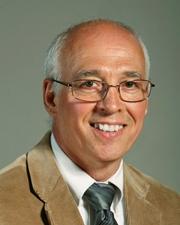 In order to comply with State and Local health department rules, the Eucharistic Procession will be followed by a MOTORCADE of the faithful. Please carpool if you can and arrive at Lansing Catholic High School parking lot as close to 1:00PM as possible.
The motorcade will leave LCHS at 1:50PM for The Church of the Resurrection. At 2:00PM, the Eucharistic Procession will leave The Church of the Resurrection, with the motorcade following the procession to the State Capitol.
Drivers will be directed to designated parking locations. It will be a two block walk to the Capitol from the parking sites. Parking in front of the Capitol will be reserved for handicappers. We will gather on the Capitol lawn for Adoration and addresses by clergy and laity, followed by Benediction on the Capitol steps.
The event will end with inspirational speaker Paco Gavrilides.
Program can be downloaded: here
Please follow all local COVID-19 advisories, including wearing face masks if social distancing is not possible.
This event is non-political. Please do not bring political signs. We also request that you do not wear clothing with political or campaign statements.