A beautiful Recitation from the writings of St. Alphonsus Liguori with music setting by John Huston will be performed by William Barnes, narrator, and Michael Semaan, organist, on Palm Sunday, April 10. The afternoon will begin in the church with the recitation of the Divine Mercy Chapel beginning at 3:00PM and last approximately one hour.
"Father, Forgive Them, For They Know Not What They Do"
"Today Thou Shalt Be With Me In Paradise"
"Woman, Behold Thy Son! Son, Behold Thy Mother!"
"My God, My God, Why Hast Thou Forsaken Me?"
"I Thirst"
"It Is Finished"
"Father, Into Thy Hands I Commit My Spirit"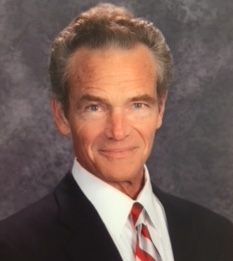 William Barnes is a Catholic school educator and longtime lector at the Basilica of the National Shrine of the Little Flower in Royal Oak. He is also a professional narrator of audiobooks and video documentaries. Previously, Mr. Barnes worked as a television producer/director for the Public Broadcasting System (PBS Network).
A free-will offering will be accepted to benefit Holy Family Parish, our Sister Parish, in Tanzania, Africa.