HOLY MASS BEGINS AT 1:30PM WITH PROCESSION AFTERWARD

On the 13th of each month, from May thru October, join the Blue Army of Fatima for a very special Holy Mass in honor of the apparitions of Our Blessed Mother to three Shepherd Children in 1917 in Fatima, Portugal.
The Rosary is prayed and Confessions are heard beginning one half hour before the Holy Mass.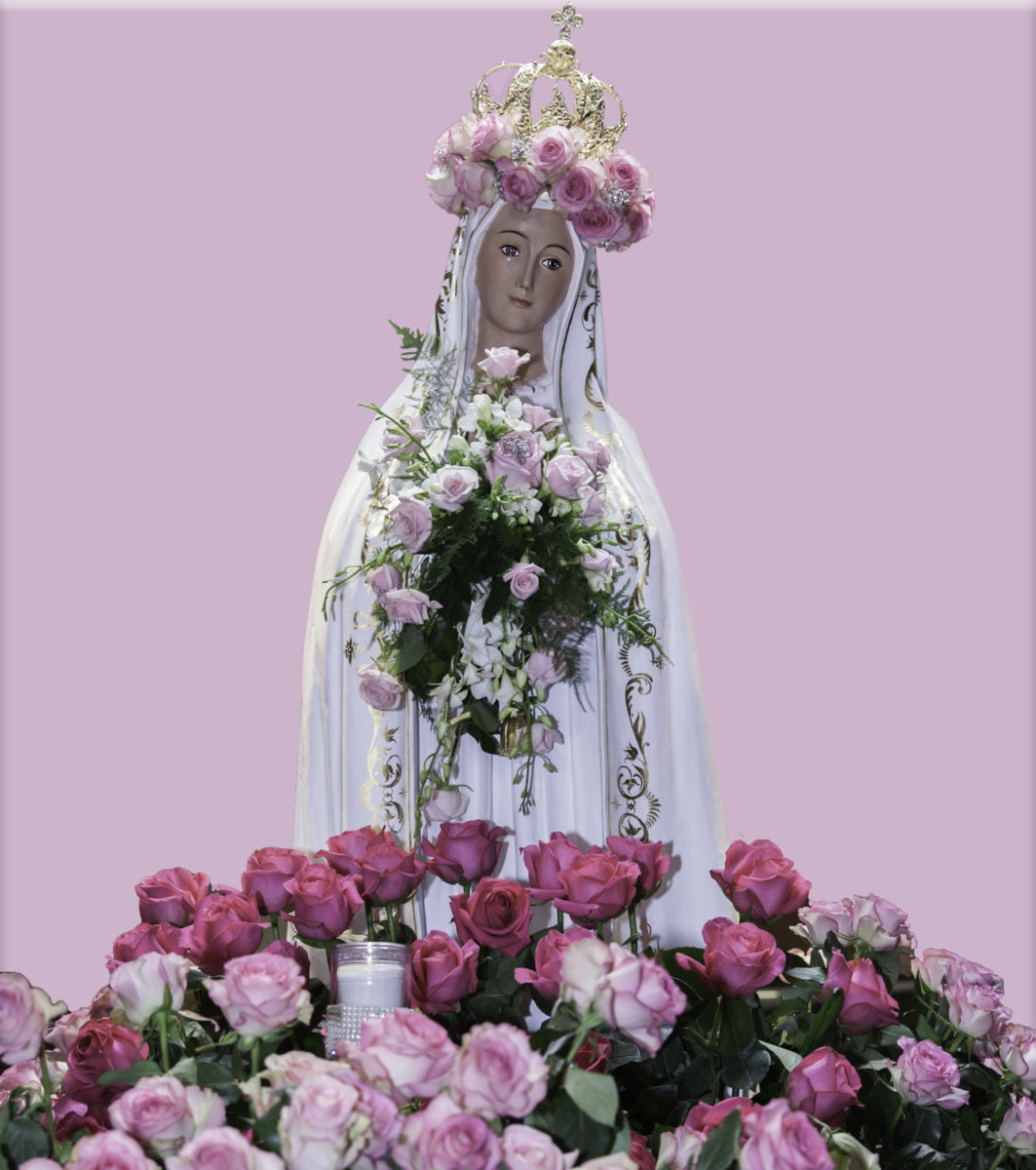 Each Holy Mass concludes with a procession with the statue of Our Lady of Fatima from the Church to the outdoor Grotto, chanting Marian Hymns and Prayers to Our Lady of Fatima. After Devotions conclude, participants are invited to the Fr. Mikus Parish Hall for Coffee & Refreshments.
For more information about Our Lady of Fatima: https://en.wikipedia.org/wiki/Our_Lady_of_F%C3%A1tima and to learn more about the Blue Army of Our Lady of Fatima: https://www.bluearmy.com/the-story-of-fatima/