October is Respect Life Month! Donate Baby Items to Help Wee Care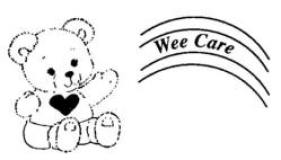 Donations to Right to Life/Lifespan's Wee Care Program have been low in recent months but the need for assistance continues. Wee Care provides emergency clothing and other baby items to women and babies in need, but right now Wee Care itself is in great need. On Saturday October 24, the parish will be collecting baby items to help stock the shelves at Wee Care.
The items in greatest demand are:
short-sleeve onesies up to size 9 months
light-weight sleepers up to size 9 months
crib sheets
baby towels
pacifiers
Please drop off your donation to the Activity Center on Saturday, October 24, between 9:30AM until 11:30AM. This drop-off collection will be similar to our recent drop-off food collections . Enter the Activity Center from 18 Mile Road, drive to the back of the building, and volunteers will take your donation from your trunk or backseat and place them in the truck for delivery to Wee Care.
*** To everyone who likes to donate baby items on the Giving Tree during Advent, this collection to support Wee Care is being offered as an alternative. This will be the parish's only collection of baby items for the remainder of 2020.