10:00 AM HOLY MASS SLOVAK/ENGLISH COMBINED MASS
On Sunday, April 30th, at the 10:00 am Holy Mass, the parish honored Our Blessed Mother with our annual May Crowning. A spiritual bouquet to many parishioners whose helping hands assisted in making this a memorable tribute to Our Heavenly Mother.
The Rosary Society and Legion of Mary continued their traditions of exemplifying dignity and honor to Our Lord's Mother. The colorful procession included the First Communicants as the Children of Mary and this year's Confirmation Students composed the Crowning Court and Honor Guard.
This year's crowners, Klara Labasova and Mary Propson, wrote the winning essays which earned them the honor to Crown Our Lady.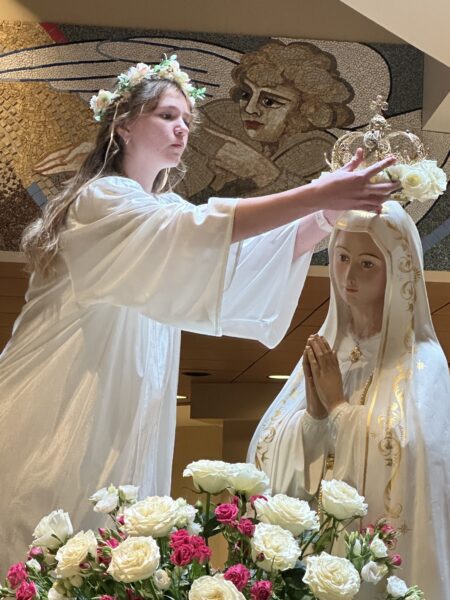 (May Crowning 2024 will take place, Sunday, May 5th at the 10:00 am Holy Mass)